Guardian Industries
As one of the world's leading industrial glass manufacturers, Guardian Industries has a large customer base that expands across the globe. Guardian Glass adorns extraordinary buildings, including the MSU Eli Broad Art Museum in East Lansing and the world's tallest, the Burj Khalifa in the UAE. Guardian stays on top by finding new ways to innovate and create greater value for their customers. Since 2013, Gravity Works has worked with Guardian to build an array of software tools including two mobile apps, LMS training videos, and public facing web features.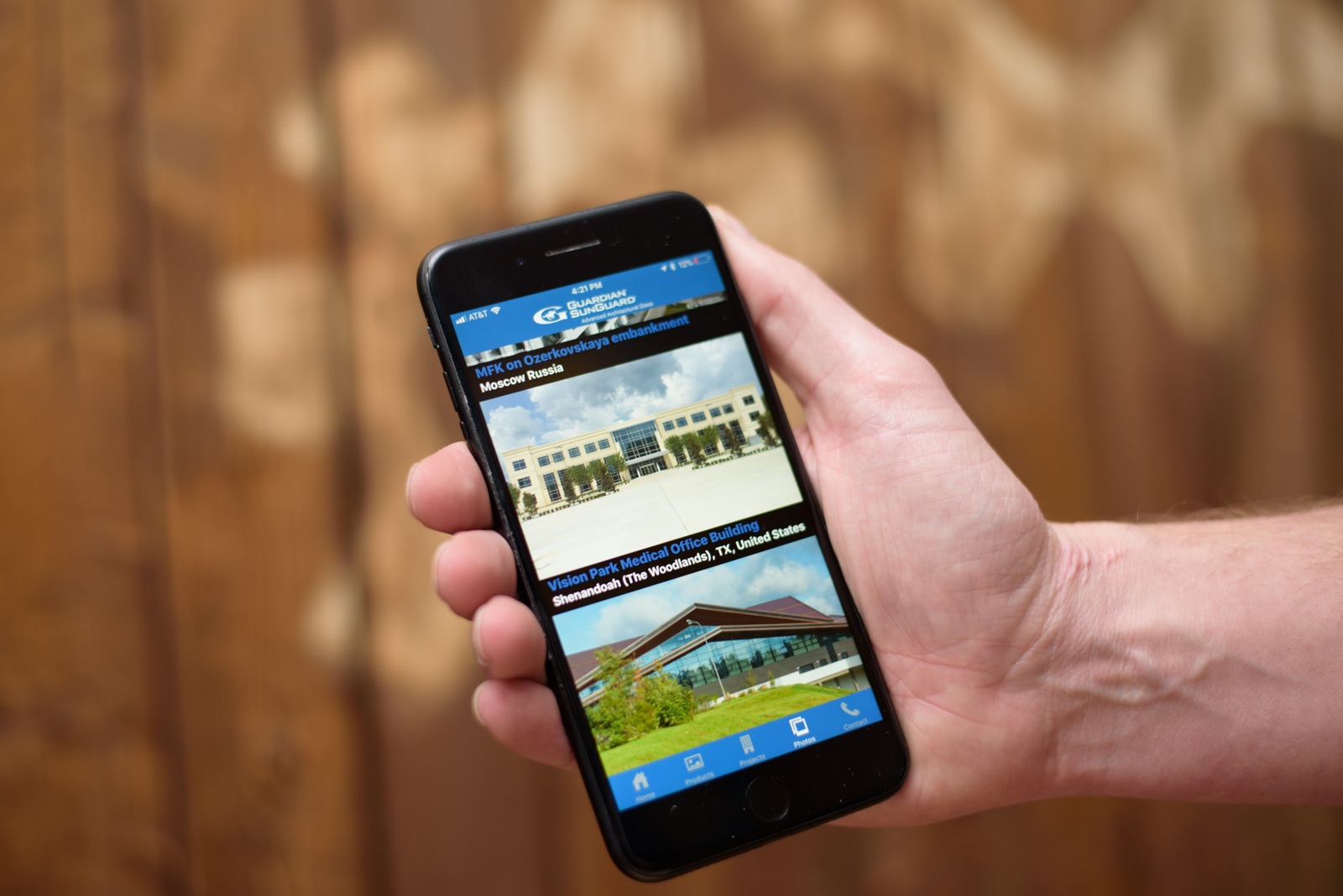 148
locations across the globe
67th
largest private company in the U.S. (Forbes)
Product Information Tools
We built an interactive mobile app to help Guardian representatives gather product information and improve sales. The mobile app–SunGuard–explains the different types of glass coatings that Guardian offers. This information helps users better understand how their products are used, marketed and sold.
Interactive Mapping
Guardian has an impressive global portfolio, so our team built an interactive map that allows users to see where Guardian Glass is installed throughout the world. Users can click on any portfolio option to learn what types of coating, colors, and products were applied. This tool allows users to learn about the different types of glass Guardian manufactures and how they are applied to meet each customer's needs.
Long-Term Commitment
After launching the SunGuard mobile app, Gravity Works continued to work with Guardian on a number of small projects. We revamped an older mobile app–Window Insight–that was used to help the sales team distinguish between glass types. We recreated a series of LMS training videos for factory line workers. We also developed a variety of features for their public-facing website. Our team believes in establishing long-term relationships with our clients, helping their web presence grow alongside their business.
Investing in Our Client's Success
Guardian worked closely with our staff throughout the entire course of these projects. We participated in daily status calls with the IT team and other tech partners to ensure that our projects were moving in the right direction. Our team also provided tech strategy and consultation to help Guardian prepare for the future of web and mobile management.
Like What You See?
We love people who are passionate, communicative, and care about doing things the right way. Sound familiar? Let's start talking.