Michigan Potatoes encourages consumers to purchase potatoes from local farmers across the state. They provide valuable nutritional information and potato-based recipes.
Gravity Works built an appealing, interactive website for the Michigan Potatoes campaign. The website now promote recipes directly on the homepage and provides information to users through infographics, maps, and other interactive methods.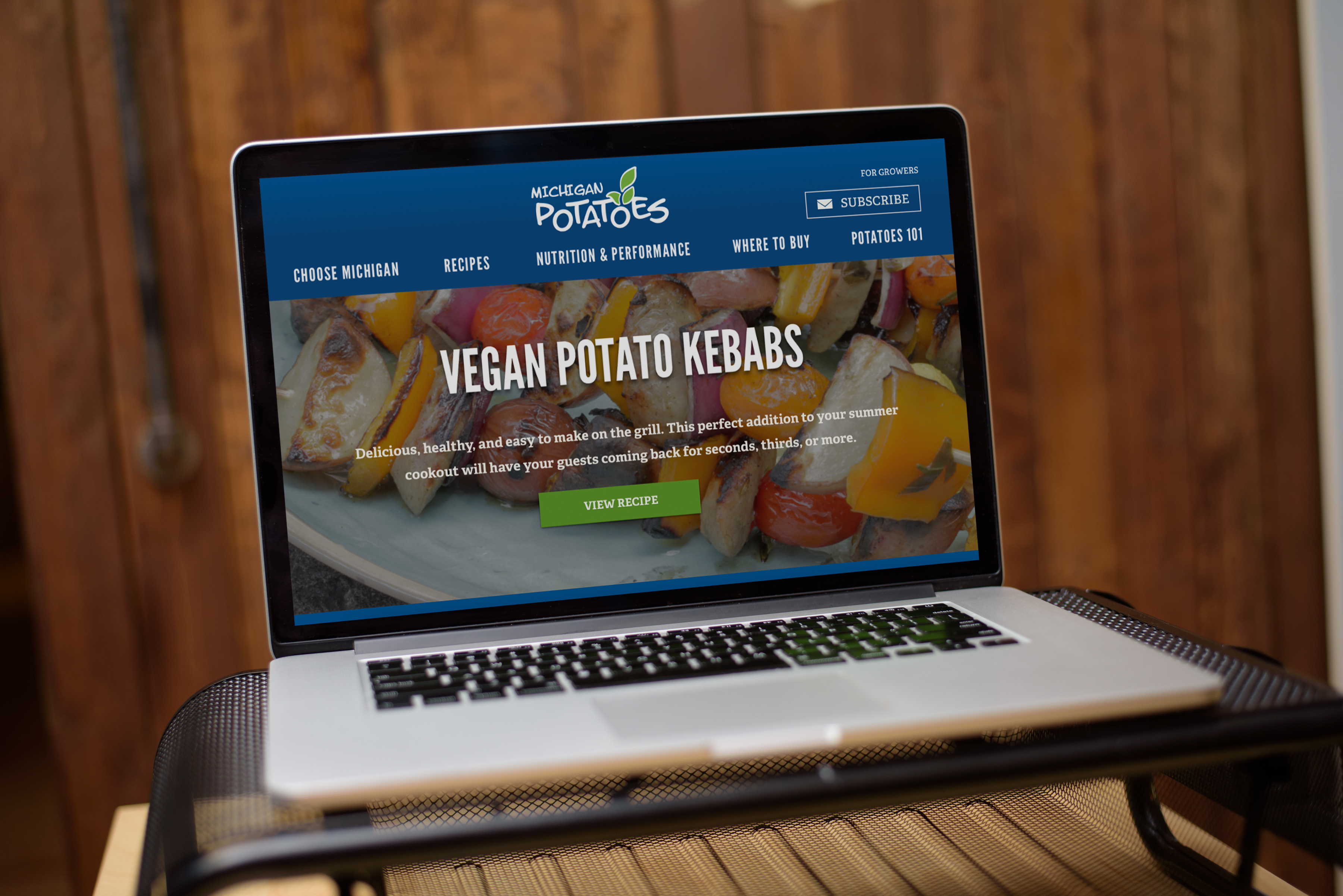 Like What You See?
We love people who are passionate, communicative, and care about doing things the right way. Sound familiar? Let's start talking.