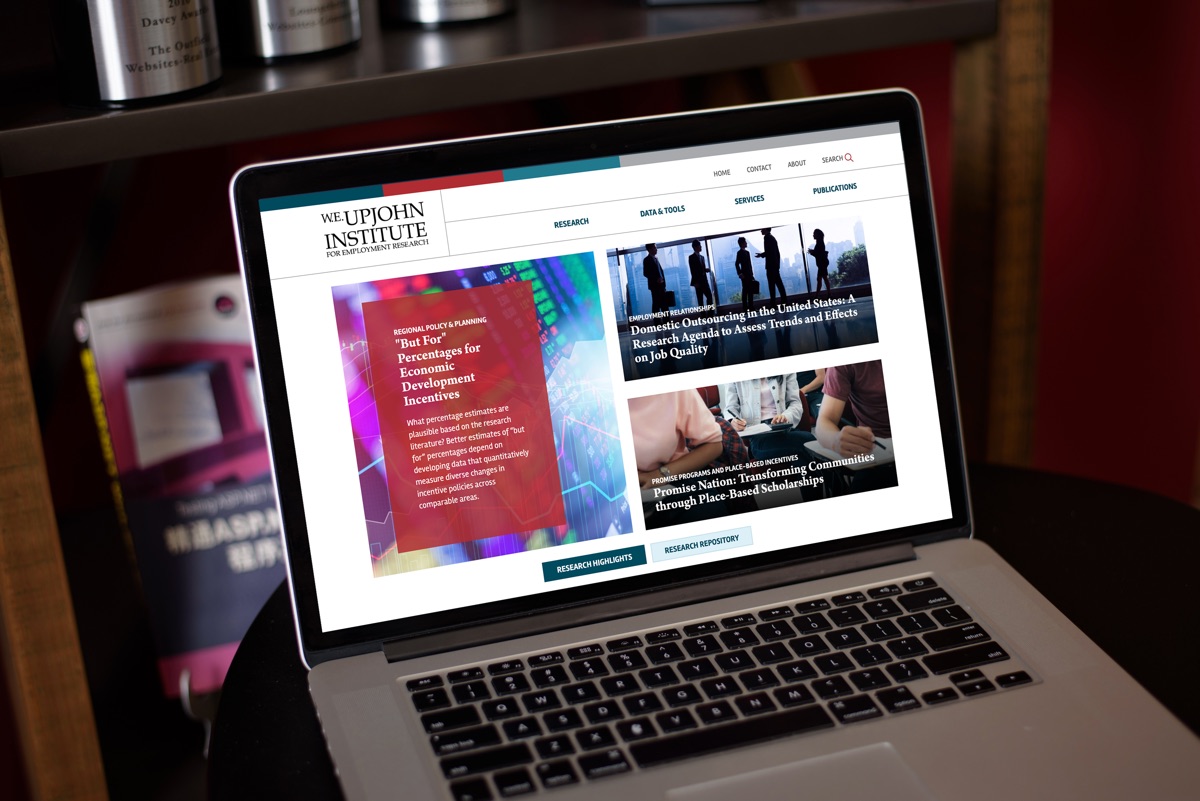 Database Integrations
The new Upjohn Institute website makes it easy to access up-to-date information about the causes and effects of unemployment on the economy. All research content is pulled from their databases using bepress, an institutional repository software.
Data is organized on the website by major research areas – Education & Workforce Development, Economic Development, Labor Market Issues, and Social Safety Net.
Within each research area, the data is further organized by topic. This website structure allows users to locate specific research and explore other related issues. Upjohn administrators can determine which research to feature on the homepage and on specific topic pages.
Search Functionality
As a publication-based website, the Upjohn Institute needed an advanced, full-text search to help people find data using various keywords and phrases. Our team accomplished this goal using Solr, an open source search platform written in Java. Solr can index across multiple websites or databases and return recommendations for related content based on the user's search query.
Homepage Design
The Upjohn Institute has been at the forefront of economic research for nearly a century, which has allowed them to establish long-term relationships with renowned economists, local and national news outlets, and the U.S. Department of Labor. We wanted the new website design to feel sleek and modern, yet still possess the professionalism and practicality their audience may want. The homepage includes a prominent search bar and a variety of featured elements including research, products, and experts – which administrators can easily update.
Like What You See?
We love people who are passionate, communicative, and care about doing things the right way. Sound familiar? Let's start talking.