MSU Research in Autism, Intellectual, and other Neurodevelopmental Disabilities
Millions of families are affected one way or another by autism, intellectual and other neurodevelopmental disabilities. With proper care, education, and resources, individuals with these disabilities can lead healthy, fulfilling lives. Michigan State University recognizes the growing need for further study in this are of health care, so they formed the MSU RAIND initiative.
Research in Autism, Intellectual, and Other Neurodevelopmental Disorders (RAIND) is a program that supports research and the development of programs aimed at helping the ASD (autism spectrum disorder) community. Their work is helping to improve diagnoses, expand treatment options, spread public knowledge, and promote activism.
Gravity Works was honored to help this program expand their reach by building an accessible, inviting, user-focused website. We built custom tools to strengthen their support system and connect researchers, faculty, and the public with the information and resources they need.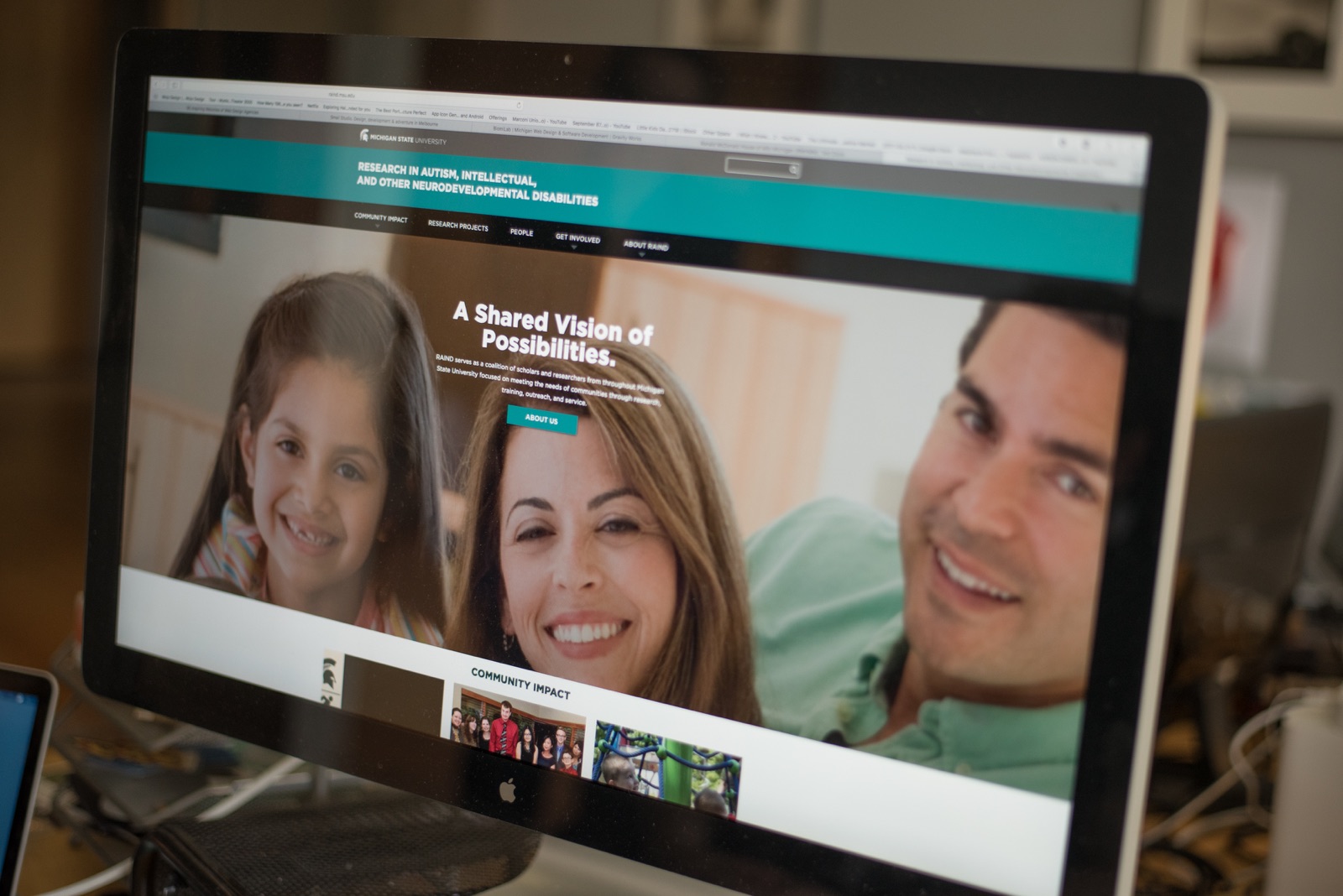 Accessibility
MSU RAIND serves a diverse community, which includes families and individuals affected by autism and other neurodevelopmental disabilities. For that reason, we made every effort to ensure the site was easy to navigate and information was presented in a thoughtful way. We met WCAG 2.0 Level AA standards, paying particular attention to small details that could improve the experience for people with ASD (autism spectrum disorder).
The site was designed with limited stimulation, reducing the amount of animation and moving elements. To increase receptiveness, we made sure each section of a page was focused on one concept, and we added tactile "grippy" textures to large clickable buttons. These details helped us deliver an inclusive, supportive user experience.
Focused Landing Pages
The website is built around RAIND's five core areas of focus: Lifespan Issues, Diagnosis, Treatment, Epidemiology, and Family & Society. Each of these focus areas has its own landing page, which uses a tagging system to display fresh, relevant content including success stories, people, research articles, events, and news.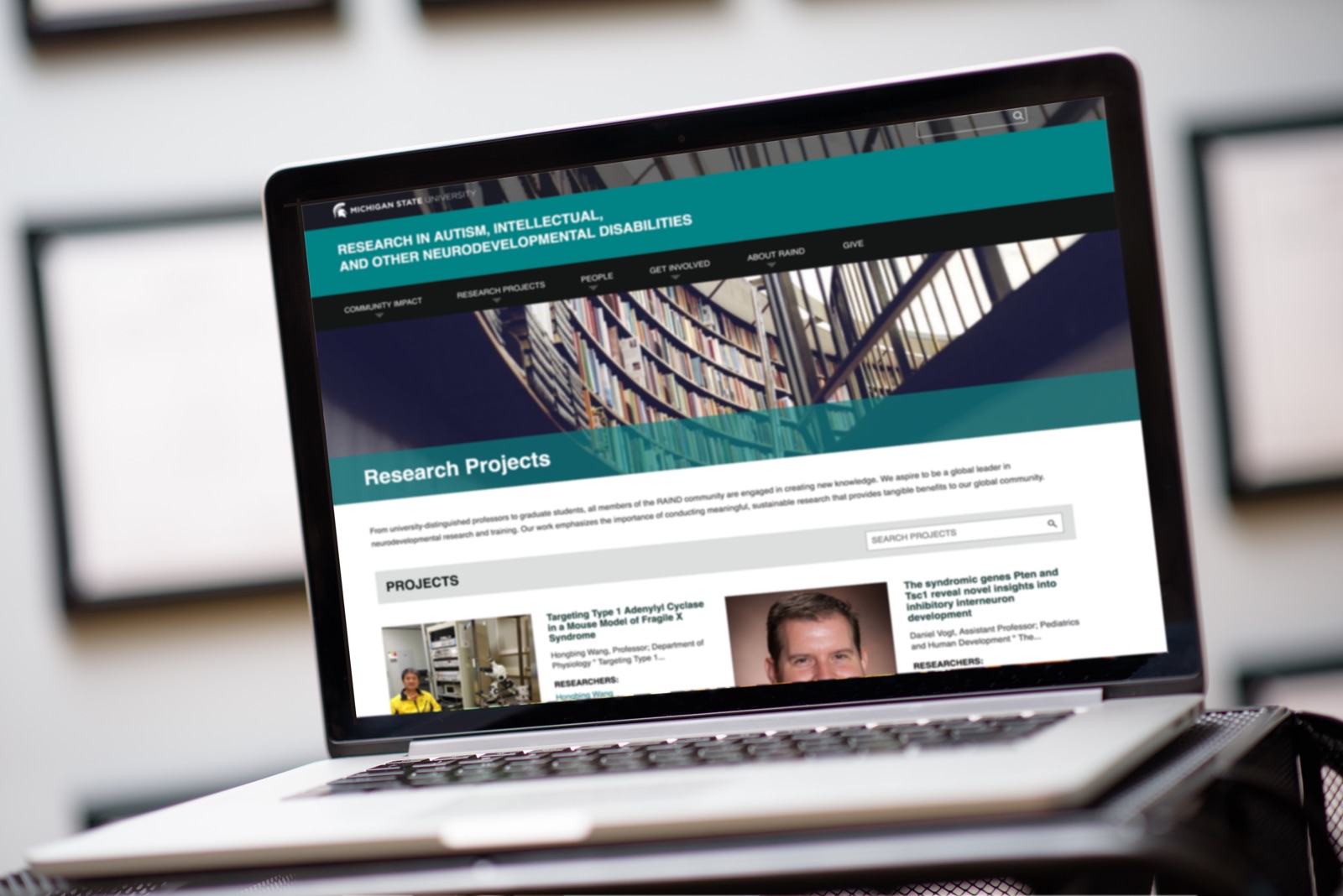 People
Part of RAIND's mission was to bring researchers together with similar areas of study. To accomplish this goal, we created a People section that displays a list of participating researchers. Each researcher has their own dedicated subpage that displays their academic biography and contact information. Content editors can tag researchers with to their area of study to help professors, fellow researchers, graduate students, and the public make a connection, and potentially collaborate on projects.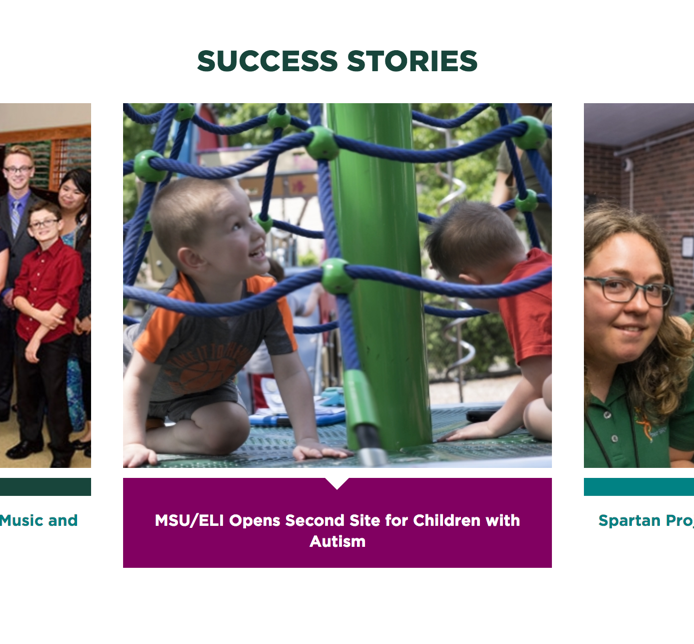 Success Stories
Success Stories bridge the gap between academia and the public. This content type supports a mixture of multi media including video, photos, and written content. This was an important element to the project because it gave MSU RAIND a platform to share the impact of their work at a local and national level.
RAIND's experience with Gravity Works was ideal–they made the website creation process easy and were a true partner in bringing RAIND's mission to life on the screen. I recommend them to everyone on campus!
Angie Kankula
Project Coordinator, MSU RAIND
Like What You See?
We love people who are passionate, communicative, and care about doing things the right way. Sound familiar? Let's start talking.