Ronald McDonald House of Mid-Michigan
When parents are faced with one of the toughest challenges–the illness of their child–the last thing they want to do is leave their child's side. The Ronald McDonald House of Mid-Michigan provides a comfortable place for families to recharge, and it's only steps away from Sparrow Hospital. Weary parents will find a cozy bed, a warm meal, and unconditional kindness waiting for them at RMHMM.
Through a hand-full of hard working staff members and local volunteers, the RMHMM has been able to welcome nearly 200 families each year with open arms. Gravity Works created a user-focused website, with a warm and friendly design, to help the RMHMM continue to keep families close.
200+
families helped each year
74%
of families stay free of charge
1,700+
nights of lodging each year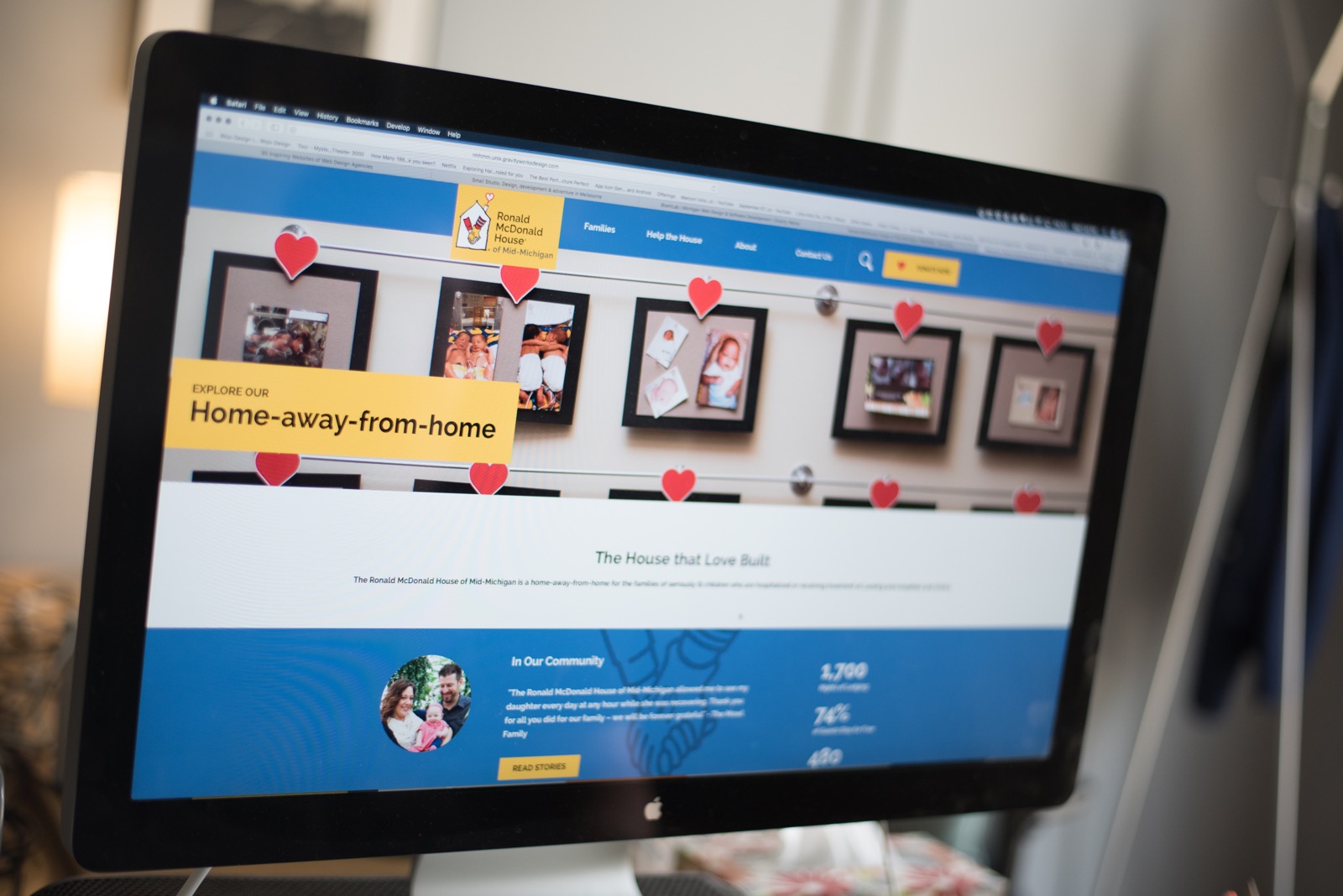 Making It As Easy As Possible
Our team took great efforts to make sure this website was simple to navigate and easy to understand. We considered the state-of-mind of distressed parents, so information is presented up front, without too much digging. And a simplified menu structure makes it easy for users to find what they need within seconds.
The RMHMM serves a diverse group of people, some of which may have physical, mental, or cultural difficulties accessing online information. That's why we launched the website with WCAG 2.0 Level AA and Section 508 accessibility compliance.
Following Brand Standards
The RMHMM is part of a larger charity that operates Ronald McDonald Houses around the world. So our team needed to deliver a design that adhered to global brand standards, while still sharing their own unique voice. Through custom designs, personal testimonials, and meaningful photography, we were able to tell their individual story.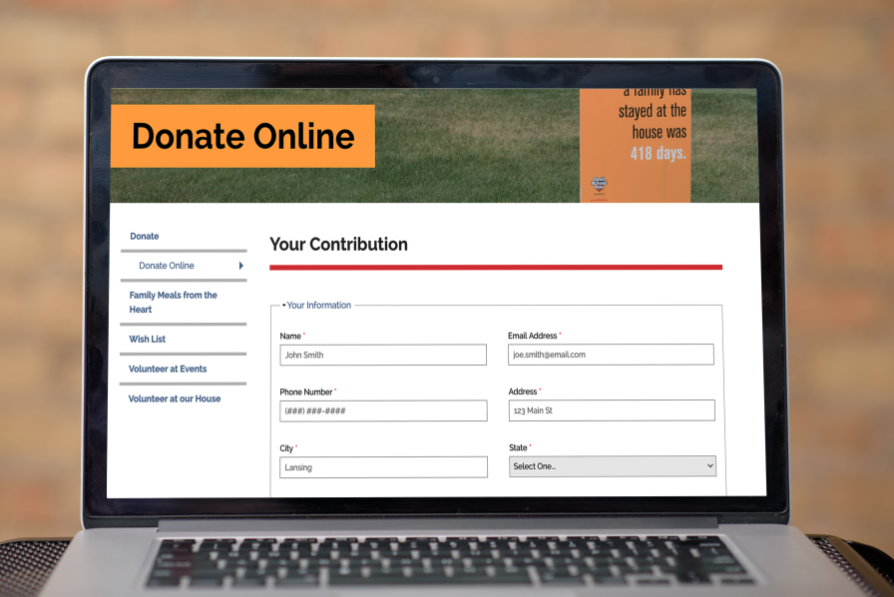 Streamlining the Donation Process
Just like any nonprofit organization, the RMHMM depends on the generosity of individual donors to continue supporting families in need. That's why our team created a custom donation form to process payments through the new website. We built the form to be dynamic, allowing RMHMM administrators to promote seasonal campaigns throughout the year. "Donate now" is a prominent call-to-action throughout the site, encouraging visitors to contribute to their cause.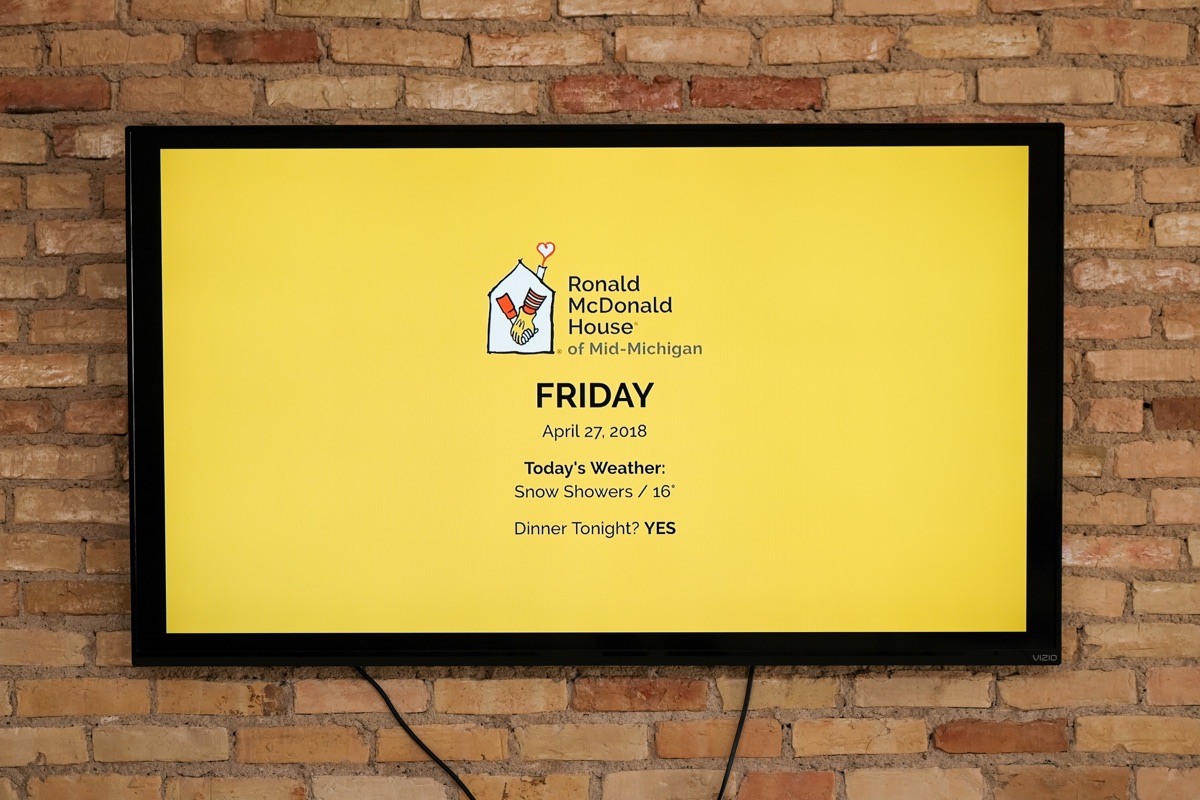 In-House Slides
Aside from the public website, our team created informational slides to broadcast on television screens throughout the house. RMHMM administrators can manage these slides using Drupal through the back-end of the website. These slides keep guests and visitors informed about the current weather, meal plans, and volunteers.
Like What You See?
We love people who are passionate, communicative, and care about doing things the right way. Sound familiar? Let's start talking.