Origami Brain Injury Rehabilitation Center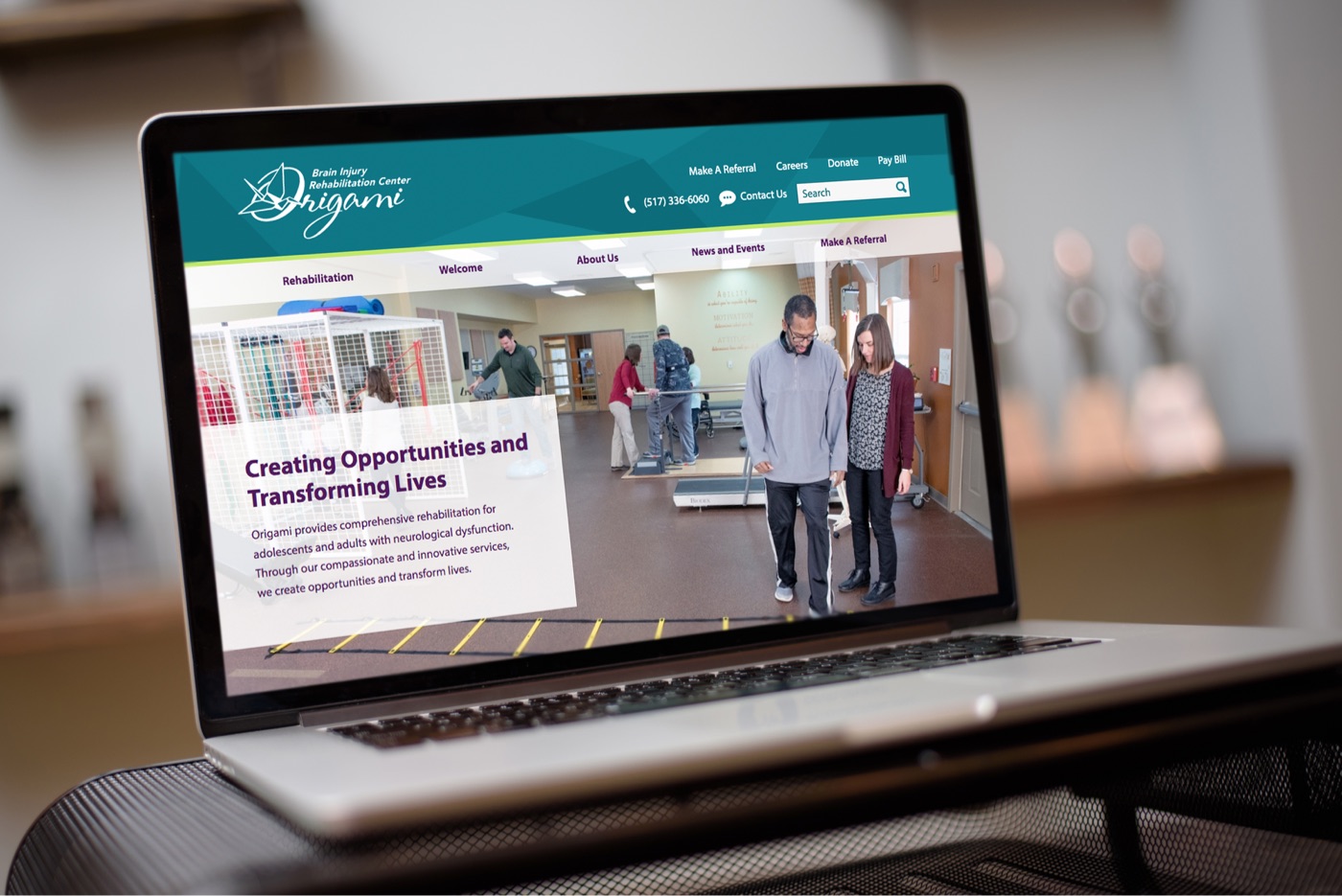 Strong Visual Design
We wanted the new website design to reflect Origami's warm, supportive brand personality. This design uses a bright color scheme and playful animations to make website visitors feel right at home. Origami had a fantastic gallery of images which featured their staff interacting with clients and their beautiful campus. They also had a large collection of inspiring video testimonials. The new design showcases this content throughout the site, creating an impactful user experience.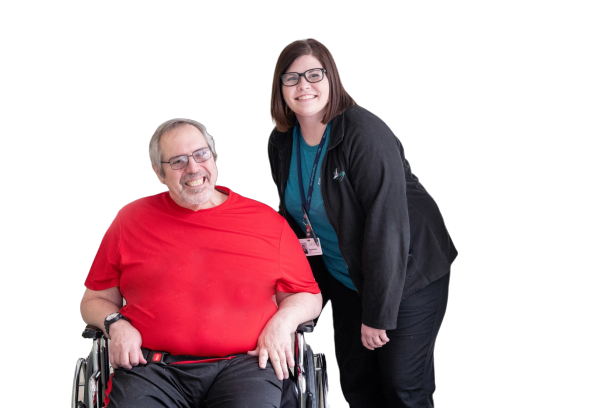 Simple Navigation
Another goal for this project was to provide clear, straightforward navigation throughout the website. We created a simplified sitemap that allows users to explore the site with minimal clicks. We added prominent homepage callouts to help users quickly understand the various programs and services that Origami offers.
A sticky menu gives users easy access to top navigation items as they scroll through any page on the site. Breadcrumbs serve as a secondary navigation to help users explore internal pages and refer back to previous pages.
Unique Content Layouts
Origami primarily uses their website as a communication platform, so we wanted to give them plenty of options for structuring unique content. Using Drupal, we were able to create a number of layout options, including 35 custom icons.
Accessibility Testing
Origami serves a diverse group of individuals with various cognitive and physical disabilities. We conducted multiple tests to ensure all aspects of the website, from color contrast ratios to plain language usage, were compliant with WCAG 2.0 Level AA requirements.
Our team at Origami is excited to unveil this new website. Our brand has evolved over the years and we are excited to have a new website that represents all that Origami encapsulates. Visitors to our site will find a new cutting-edge, comprehensive and easy to navigate site commensurate with our mission and values.
Tammy Hannah
President and CEO, Origami Brain Injury Rehabilatation Center
Like What You See?
We love people who are passionate, communicative, and care about doing things the right way. Sound familiar? Let's start talking.